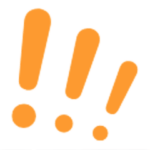 For people looking for a job, we recommend making the insurance contract with a minimum term of 8 months or more. In general, job seekers take an average of between 3 and 8 months to find a job. An extension of the insurance is ONLY POSSIBLE if you ARE HEALTHY at the time of renewal and do not have any existing serious illness / infection or suffer the consequences of an accident. In other words, if when you go to renew, you still do not have a job scheduled and you have an illness or some problem, the insurer WILL NOT RENEW YOUR INSURANCE.
Therefore, we recommend that you take out the insurance with enough time (8 months or 1 year) from the beginning. Keep in mind that you CAN CANCEL the insurance as soon as you find a job (more than €520 gross per month) or return to your country of origin without cancellation fees or penalties.
We only recommend setting certain dates if you know in advance that you are going to start working or need temporary insurance for a specific period. If this is not your case, NEVER renew the insurance contract every month.
Remember that if you have any questions during the process or need help managing your contract, an advisor can help you.