Liability
insurance
in Germany
Liability insurance in Germany (German: Haftpflichtversicherung) protects you against financial damages that can arise from everyday risks. This means peace of mind for you and your family and being financially protected against different situations that may occur in your daily life.
While this insurance is not legally required in Germany, it is highly recommended and widely popular among Germans. Opting for Public Liability insurance in Germany significantly reduces potential financial risks and covers damages — both property and bodily harm — that you or your family members might unintentionally inflict on others.
I want to know about the available offers on public liability insurance in Germany
What is public liability insurance in Germany, and why is it important?
As we already mentioned, public liability insurance in Germany is not mandatory, but it is one of the essential insurances you should consider taking out.
From Article 823, paragraph 1 of the German Civil Code, arises the need to take out private liability insurance. This article specifies that individuals are legally required to compensate for damages they may unintentionally cause to others. Hence, this insurance can save us from any mishap and from having to pay sums that can be very high.
Haftpflichtversicherung, as it is called in German, means "third-party insurance" or "public liability insurance"
The relationship between the high coverages of this insurance and the (single) annual price is very advantageous, making it always advisable to take it out. With it, we'll save ourselves from unwanted payments if we happen to cause an accident or have a mishap.
How do I choose my Haftpflichtversicherung?
Before you commit to any insurance policy in Germany, we recommend doing your homework first. There's a whole host of companies out there that might seem like a good deal at the outset, but over time, they might not deliver the service that's the best fit for you, or they might skimp on the essential coverages. So, it's wise to dig a little deeper before making a decision — understanding what you're getting into can save you from headaches down the road.
We've handpicked a selection of insurers that we believe tick all the boxes:
Reliability, service, and comprehensive coverage. 
It's wise to have a minimum coverage of 10 million euros (though ideally, you'd want 50 million or even more for certain cases) that includes: personal injury, property and financial damage, rented house/apartment to third parties, loss of private keys or work keys.
Here are some scenarios where public liability insurance has got you covered: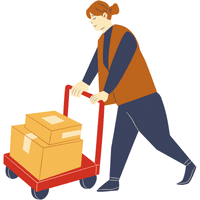 You're moving into a new apartment and while hauling in the furniture, you damage the building's staircase, necessitating a replacement. In this scenario, you'd be insured, and your public liability insurance would cover the repair costs.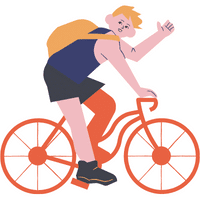 If you're a cyclist, this insurance comes highly recommended, as you might scratch a car or even cause an accident with a pedestrian. In such instances, the expenses resulting from the mishap could be covered by your public liability insurance.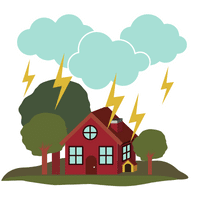 On a stormy day, a flowerpot from your balcony topples over and injures a passerby outside your home. If any claims are made against you, you'd also be covered by the Haftpflichtversicherung.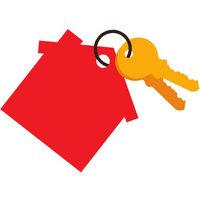 You lose your house or work keys, and they have to change the locks for the entire building where you live or work. In this case, the cost would be hefty, and you'd have to shoulder the expenses. However, with public liability insurance and a special coverage clause, you'd be covered.
Public Liability Insurance in Germany When Renting an Apartment
Next up, we're giving you a rundown of some of the most common scenarios in Germany where public liability insurance comes into play.
If you want to check out the deals and insurers we've handpicked based on their sweet spot of extensive coverage and low annual cost, just click the link below: Go to offers and rates.
With or without a deductible?
Another thing to consider is whether it's better to take out insurance with or without a deductible. We recommend doing it without. The prices are low and the coverage is very high, so you won't have to pay any additional amount in case you need to use the insurance.
What insurance do I need if I work as a freelancer?
If you're self-employed and need liability insurance in Germany, there's another insurance that is recommended to cover you professionally. Do you need liability insurance for a freelancer?:
Does liability insurance in Germany cover my home?
Similarly, if what you are looking for is insurance that covers your home, liability insurance in Germany is not suitable. In these circumstances, we recommend home insurance in Germany. 
Do you need liability insurance for your home?
What is the duration of a Haftpflichtversicherung contract?
The insurance contract usually lasts for 1 year and always extends from year to year unless it is canceled with 3 months' notice.
Am I covered abroad by liability insurance in Germany?
If you have to go abroad for a few days, the insurance coverage is usually valid for all of Europe and, depending on your contract, the rest of the world.
However, keep in mind that it covers you only if it's not more than a few weeks a year. That is, your main residence must be in Germany, and it can cover you for temporary cases. The best option is to take out travel insurance that covers you during your holidays or extended stays outside the country.
How to Take Out Liability Insurance in Germany
If you've been researching the topic, you will have seen that insurance companies offer liability insurance. In Germany, there are many companies, and sometimes it's hard to decide which one is right for us.
Another issue, especially if you've just arrived in the country, might be not yet mastering the language, let alone if it involves more bureaucratic procedures and having to deal directly with the insurance company.
At Bramex, we have selected different companies with high coverage, very competitive prices, and with solvency. Furthermore, we handle the entire process in your language and clarify any doubts that may arise. The contracting process is straightforward.
2. CHOOSE THE INSURANCE COMPANY
4. WE CHECK AND PROCESS THE INSURANCE
Once we receive your application, we handle the procedures on your behalf with the insurance company. This means you won't have to deal with the dreaded "German bureaucracy", and you can contact us if you have any questions.
I want to know about the available offers on public liability insurance in Germany